New Login Experience for All UM Apps and Services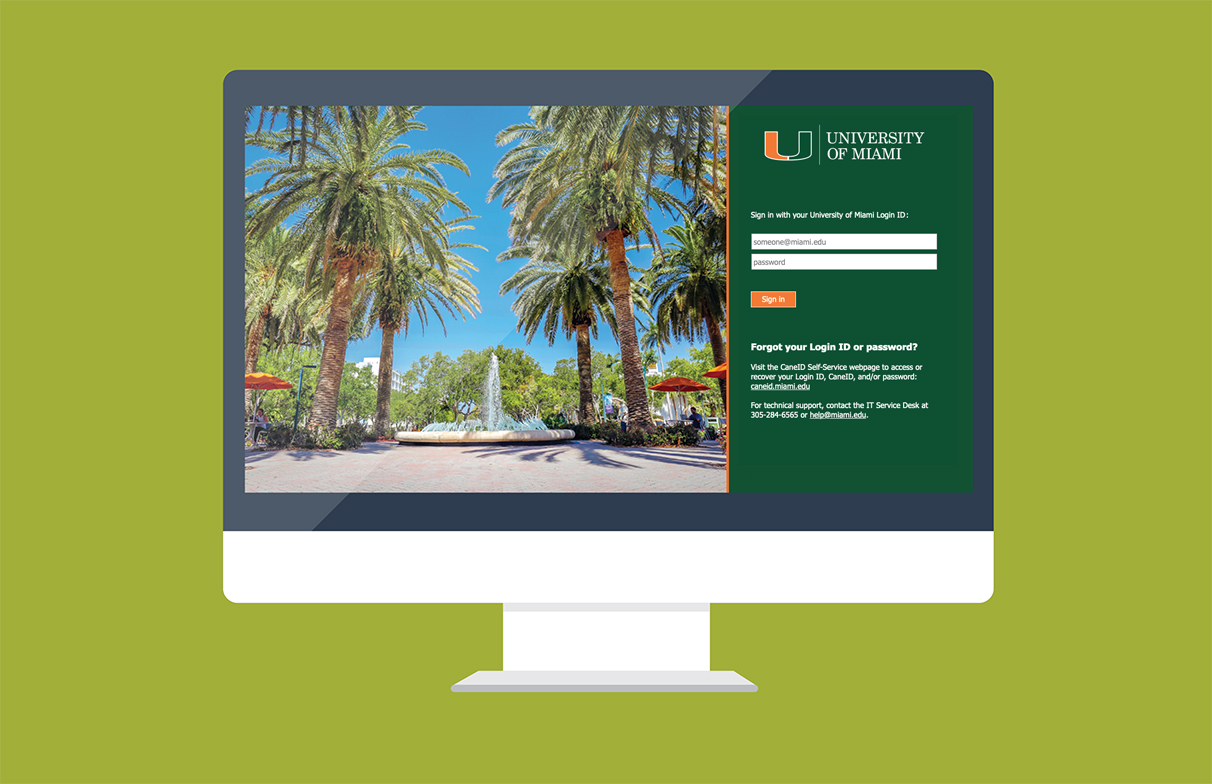 As you may know, UMIT is in the process of rolling-out a consistent, UM-branded login page (sample pictured to the right and below) for all UM applications and services in the coming months (just like the login page we rolled-out for all Office 365 applications). The new login page will create a streamlined experience for our UM community that aligns with the University's branding.
You will enter your CaneID and password via the new login screen, and then you will be prompted to authenticate with Duo Multi-Factor Authentication (MFA).

If you have any questions, or if you experience any technical issues, please contact the IT Service Desk at: 305-284-6565 or help@miami.edu.
---
How can I be sure I'm on the right login page?
---
The new login page, or UM Single Sign-On (SSO) screen, displays a photo of the University of Miami on the left, and the username and password fields on the right. The URL in the address bar will start with https://auth.miami.edu/... (Screengrabs below for reference.)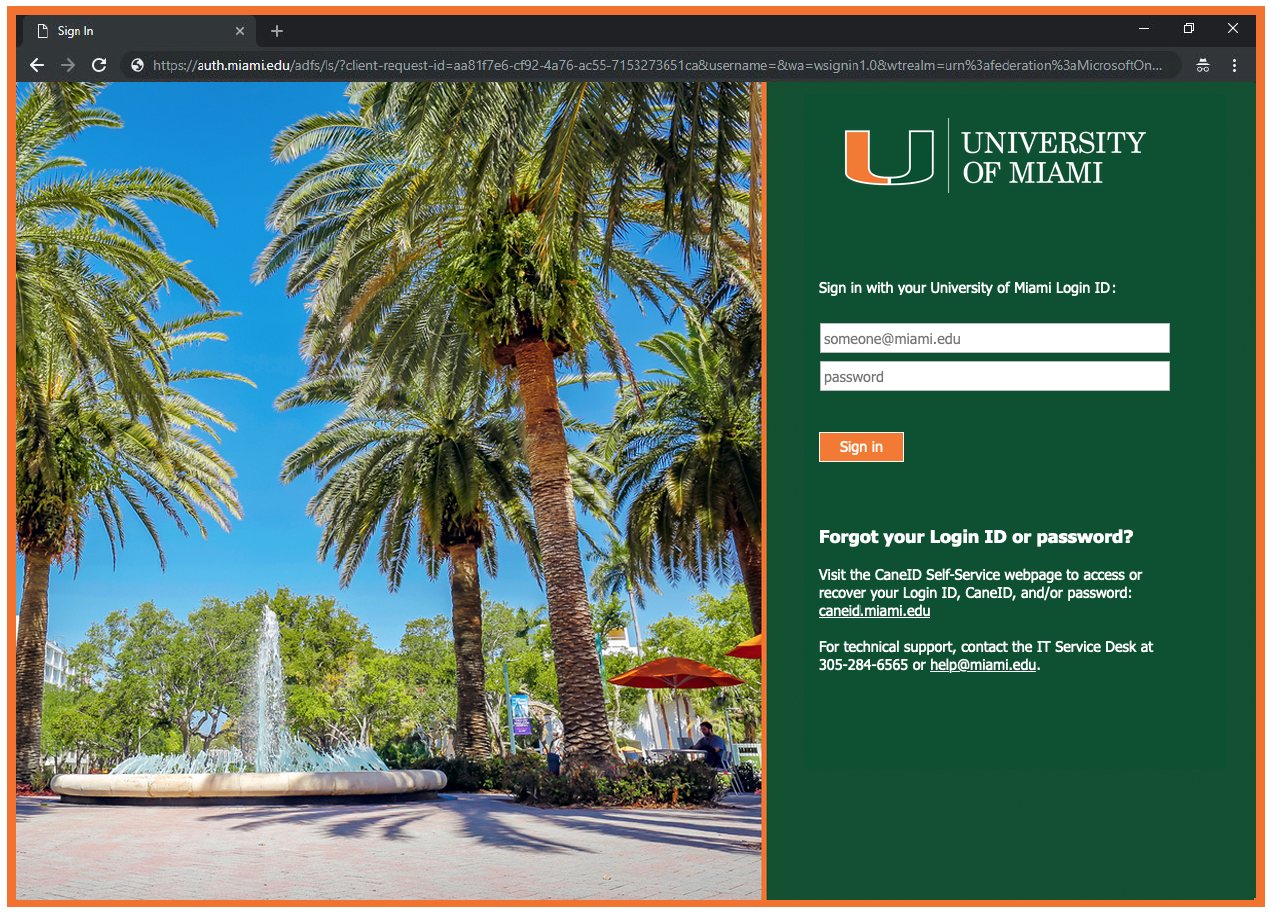 Note: the https://auth.miami.edu/... URL is a secure UM login page, as noted by the "s" after the "http" in the web address.