Lynda.com Upgraded to LinkedIn Learning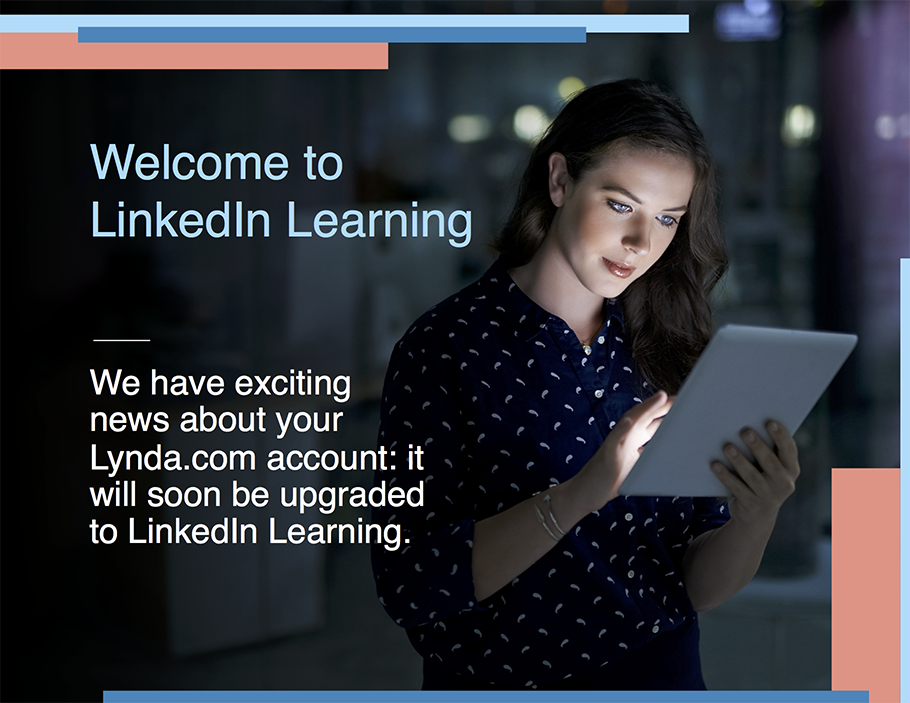 We are excited to announce that Microsoft upgraded Lynda.com, UM's learning and development platform, to LinkedIn Learning on Friday, June 21, 2019!
LinkedIn Learning offers a new, easy-to-use interface, and a range of new features and content while still providing the same Lynda.com content. Please keep in mind that your viewing history, course completions, playlists, and other data have been migrated to the new platform.
To learn more, watch the Lynda.com Upgrade to LinkedIn Learning sneak peek video:
---
FAQs
---
What do I need to know now that Lynda.com has become LinkedIn Learning?
New Access
You can now activate your account and access LinkedIn Learning by visiting: lil.miami.edu. You will still use your UM credentials to log in. In addition, all your data has been migrated automatically to the new platform.

(Note: all UM LinkedIn Learning accounts must be activated by Tuesday, May 31, 2020 in order to maintain previous Lynda.com learning history. If you have already activated your LinkedIn Learning account, or if you do not want to keep your Lynda.com learning history, then no action is required before May 31.)

If you previously accessed Lynda content on your mobile or tablet via the app, please download the LinkedIn Learning app to replace the Lynda.com app.
Shared Links and Bookmarks
If you have shared links to any courses, these have been redirected to a course in LinkedIn Learning through May 31, 2020. You will need to provide a direct link to replace this after May 31.
If you have any Internet browser bookmarks pointing to a specific Lynda.com course, please append the following to the end of the URL: ?org=miami.edu
Other Changes and Improvements
Your "Playlists" have become "Collections."
You are now able to take your learning history with you to other organizations that have LinkedIn Learning.
---
How do I use LinkedIn Learning?
---
What happens if I connect my personal LinkedIn profile?
Please keep in mind that you are

not

required to connect your personal LinkedIn profile to your UM account.
UM can only see your LinkedIn profile photo. We do not have access to any other information from your LinkedIn profile. For more details please privacy information for LinkedIn Learning Learners.
If you connect your personal LinkedIn profile, you will get: more prompts to engage in learning, with LinkedIn Learning recommendations appearing within your LinkedIn profile; more personalized content recommendations based on what your contacts and people with similar interests and roles are watching; and more insights into learning trends, what LinkedIn influencers and thought leaders are recommending.
---
For more information, please review LinkedIn Learning's frequently asked questions (FAQs).
If you have any questions, please contact the UMIT Service Desk at: (305) 284-6565 or help@miami.edu.
Thank you.