Now Available: Phone Calls via Microsoft Teams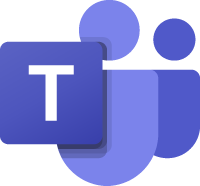 University of Miami Telecommunications is now offering Microsoft Teams for calls using your UM phone number.
Answer Phone Calls on Multiple Devices, from Anywhere
It is important that you have the ability to stay connected, be reachable, and have access to all your resources from anywhere. To that end, Microsoft Teams can be used on your computer or mobile phone via the Teams app—which makes it easier to manage phone calls, especially if you are working remotely! This means that you do not need to worry about have different calling experiences between home and office for hybrid work environments. Plus, if you miss a phone call, you will receive a notification in your Teams app and voicemails will come in as a recording via your University email.
This service is available at no additional cost to the University community (this change does not affect the total cost of Telecommunications services).
Making the Switch to Teams is Easy!
Simply submit an incident request via UService at: uservice.miami.edu.
For more information, review the following FAQs (or click here to view the PDF version).
If you experience any technical issues, contact the UMIT Service Desk at (305) 284-6565 or help@miami.edu.