UMIT: Give to United Way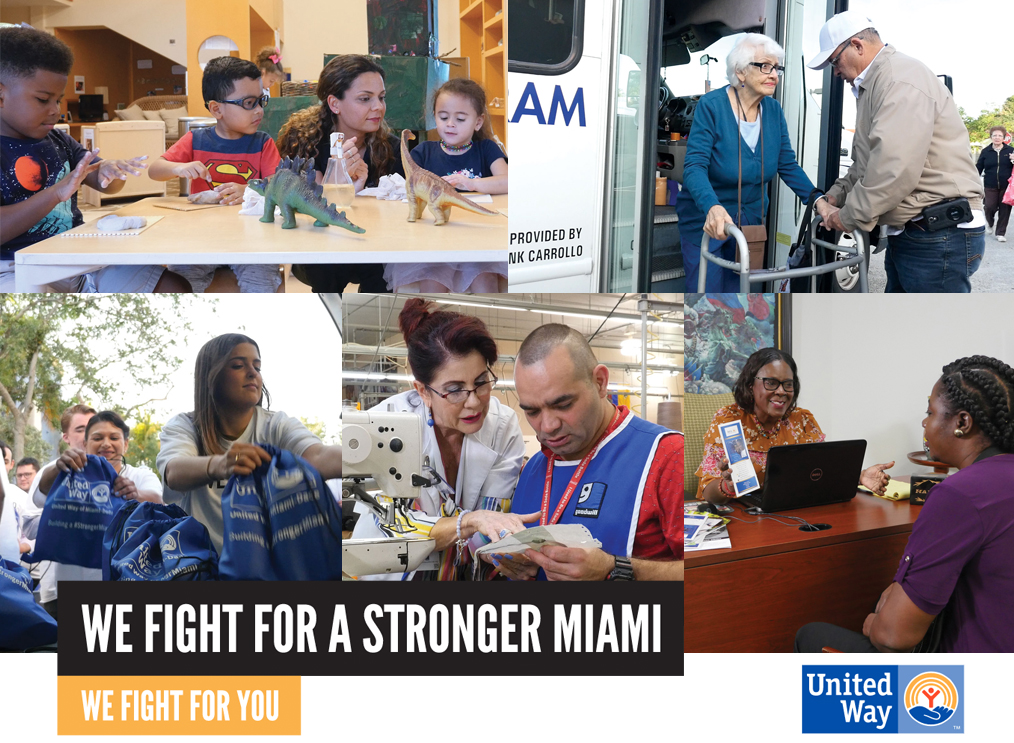 For every $1 you give, United Way doubles the impact of your giving.
Take a quick look at how far your contribution can really go: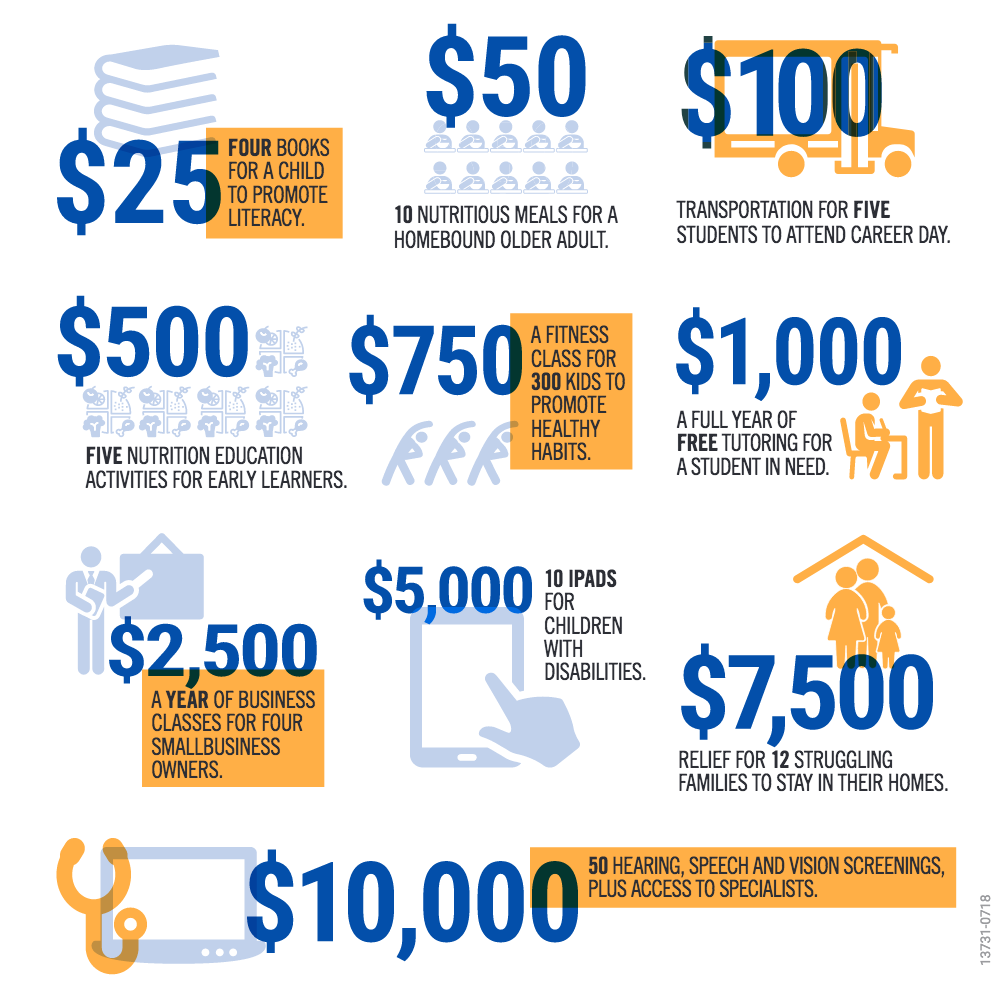 If you've never given before, consider a small payroll deduction. You can designate your donation to various non-profit organizations (a school, church, or any 501(c) non-profit agency), or directly to the University of Miami program, but keep in mind that designated donations are considered restricted, so the United Way does not match them at the double-increase per dollar donation.
You can contribute to the United Way campaign online through Workday (click on the "GIVE" worklet on the "Home" page).
Donating a percentage of your salary? To find your salary information online, please log in to Workday, click "View Profile" under your name on the top right-hand side of the webpage, and click "Compensation" on the navigation panel. Your salary is listed under "Total Salary & Allowances."
CLICK HERE TO LOG IN TO WORKDAY AND DONATE TO UNITED WAY
If you know someone in need or would like more information, please visit the United Way site: unitedwaymiami.org. Those of you who have already contributed, thank you for showing your support to the University and for transforming lives of those in our community.
Thank you.