Meet Microsoft Teams
April 2017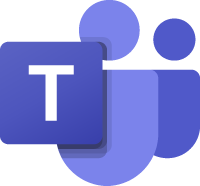 Microsoft Teams, a chat-centered workspace in Office 365, brings people, conversations, files, and tools into one place, so everyone has instant access to everything they need. Teams is now available to all faculty, staff, and students through Microsoft Office 365.
Microsoft Teams makes communicating one-on-one and with groups easy! Enjoy seamless real-time collaboration, schedule small group or team meetings, post an email in a thread to keep everyone in the loop, search for public teams to collaborate on shared projects, and see past content and chat history anytime.
Ready to start using Microsoft Teams? Log in by clicking here. For training, log in to LinkedIn Learning and search for Microsoft Teams training courses. For more information, check out the quick start guide or visit the Microsoft Teams service page.
If you have any questions, please review the FAQs or contact the UMIT Service Desk at: (305) 284-6565 or help@miami.edu.