Free Online Course: Learn Listserv Email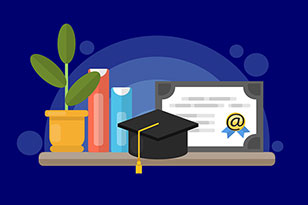 Join this online course for just 15 minutes a week to gain knowledge and skills about all aspects of Listserv, including creating and managing newsletters, discussion forums, and more!
Powered by Listserv Maestro, this course is free and open to all. Register via the link below, and spread the word to your colleagues.
---
Learn How To:
| | |
| --- | --- |
| | Configure email lists of all types |
| | Manage discussion groups, communities, newsletters, and announcements |
| | Design email templates with your own branding |
| | Create forums and blogs with private or public archives |
| | Set up automated confirmation, welcome, and farewell messages |
| | Make it easy for your audiences to subscribe, unsubscribe, and change their preferences |
| | And much more! |
---
Reviews by Past Course Participants:
| | |
| --- | --- |
| "I signed up to learn more about the workings of Listserv and, in general, more about the list server universe. I am most appreciative. I am learning quite a bit of the additional capabilities of the software through these tutorials." | "L-Soft (Listserv) is already a key tool for me and I would like to learn about all of the capabilities available to me. I feel there are benefits that I am unaware of." |
---
For Listserv support, the UMIT Service Desk is available 24/7 at (305) 284-6565 or help@miami.edu.