University of Miami Becomes Florida's First Adobe Creative Campus
August 2017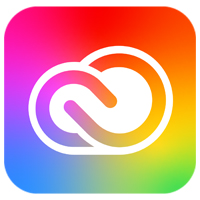 The University of Miami (UM) is now providing the full suite of Adobe Creative Cloud (Adobe CC) software to all faculty, staff, and students at no cost, making UM the first Florida Adobe Creative Campus. The university aims to always provide its community with the most cutting-edge tools and technology, at little to no cost, to align with its mission to transform lives through teaching, research, and service.
Senior Aaron Gluck, the IT Student Government (SG) Liaison, and a software licensing employee for UMIT, said: "Adobe is so useful for all students, whether it is to learn for personal use or a career skill. It helps students branch out and learn more useful tools." He went on to say that, "UM Student Government and UMIT have worked really hard to make this happen, and we hope that a lot of students will download the software and take advantage of the incredible opportunity we've been given."
The Adobe CC suite includes a variety of different programs for desktop and mobile devices, including Photoshop, Illustrator, Premiere, InDesign, and Acrobat Pro, along with others aimed at providing users tools for graphic design, video and photo editing, and web development.
Jonathan Hammond, Adobe Vice President for North American Education, said: "Adobe and the University of Miami are each committed to supporting students with technologies that will enhance their academic experience and help differentiate them in their careers. Adobe Creative Cloud empowers students to communicate in digitally and visually compelling ways; resulting in students that are more engaged in their classwork, learning outcomes are improved, and critical thinking and creative problem-solving skills are fostered – all skills necessary to succeed in this digital economy."
Adobe CC is the latest in a variety of software applications and tools provided to faculty, staff, and students by UMIT at no cost to the UM community.
---