Archive: September/October 2017
New and Improved Features for Office 365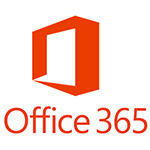 Learn more about Microsoft Office 365 features that are being added this year, and get links to additional content to help you take advantage of these improvements and additions.
---
Updates: September-October 2017
---
Microsoft Bookings is a New Office 365 Service for Education Subscriptions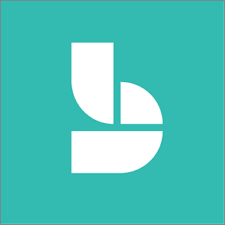 October 6, 2017 - We'll begin rolling this feature out in the next 30 days. Your users will have the ability to create online bookings calendars for anyone to book an appointment with them. Bookings can be accessed from the app launcher from Outlook on the web. We'll be gradually rolling this out to customers in early November, and the roll out will be completed in the next few months.

What do I need to do to prepare for this change?

This feature is on by default. This has administrative controls to enable and disable, both at the organization tenant level and at the user level.
Please click Additional Information to learn more.
---
The Next Perpetual Release of Office
September 26, 2017 - This month, at Microsoft Ignite in Orlando, we announced Office 2019 — the next perpetual update for Office. This release, scheduled for the second half of 2018, will include perpetual versions of the Office apps (including Word, Excel, PowerPoint, and Outlook) and servers (including Exchange, SharePoint, and Skype for Business). Previews of the new products will start shipping mid-year 2018.
Office 2019 will add new user and IT capabilities for customers who aren't yet ready for the cloud. For example, new and improved inking features — like pressure sensitivity, tilt effects, and ink replay — will allow you to work more naturally. New formulas and charts will make data analysis for Excel more powerful. Visual animation features — like Morph and Zoom — will add polish to PowerPoint presentations. Server enhancements will include updates to IT manageability, usability, voice, and security.
Cloud-powered innovation is a major theme at Ignite this week. But we recognize that moving to the cloud is a journey with many considerations along the way. Office 2019 will be a valuable upgrade for customers who feel that they need to keep some or all of their apps and servers on-premises, and we look forward to sharing more details about the release in the coming months.
---
Expand Your Collaboration with Guest Access in Microsoft Teams
September 11, 2017 - Since Microsoft Teams became generally available six months ago, more than 125,000 organizations have discovered how teamwork comes to life in Teams. Today, Teams is getting even better with the rollout of guest access to all Office 365 commercial and education customers. Now Office 365 users can add people from outside their company to a team, so guests can participate in chats, join meetings, collaborate on documents, and more. We also announced new developer tools for Teams, which you can read more about over on the Office Dev blog.
Guest access has been one of the top requested features for Teams among our customers, and we've been working hard to get it right. We designed guest access in Teams with three principles at the forefront:
Teamwork — Teams come in all shapes and sizes, and you need to be able to easily communicate and share with others you want to work with, including people outside your organization. Beginning today, anyone with an Azure Active Directory (Azure AD) account can be added as a guest in Teams. That means anyone with one of the more than 870 million user accounts — across Microsoft commercial cloud services and third-party Azure AD integrated apps — can be added as a guest in Teams. Later, we'll add the ability for anyone with a Microsoft Account (MSA) to be added as a guest in Teams. If the guest doesn't have an existing MSA, they will be directed to create a free account using their current corporate or consumer email address, such as Outlook.com or Gmail.com.
Security and Compliance — Customers have told us they expect guest access in Teams to provide enterprise-grade security and compliance assurances. In Teams, guest accounts are added and securely managed within Azure AD through Azure AD B2B Collaboration. This enables enterprise-grade security, like conditional access policies for guest user access. Azure AD also uses adaptive machine learning algorithms and heuristics to detect anomalies and suspicious incidents, enabling mitigation or remediation actions, such as multi-factor authentication, to be triggered as appropriate. In addition, with Azure AD, IT departments have unparalleled insight into the activities of external users in their organization through detailed sign-in and access reports. Guest user content and activities are under the same compliance and auditing protection as the rest of Office 365.
IT Manageability — Guest access in Teams comes with the ability for IT to centrally manage how guests participate within their Office 365 environment, providing consistency across application experiences in Office 365. IT admins can quickly and easily view, add, or revoke a guest's access to the host tenant.
For more information on how to enable guest access in Microsoft Teams, read our help and support article, and then sign in to Teams to give guest access a try today!
---
Known Issue: Email Access in Apple's iOS 11
September 20, 2017 - If you are using the native mail app on your iPhone or iPad, and upgrade to iOS 11, you may encounter issues.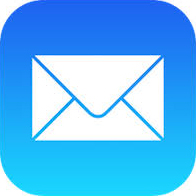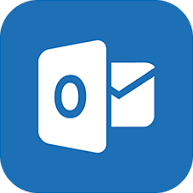 How does this affect me?
Due to an incompatibility in the new release of iOS, users of the built-in Apple Mail app in iOS 11 may be unable to sync their Office 365 mailbox or login to their accounts. iOS 9 or 10 users are not affected.
What do I need to do to prepare for this change?
Microsoft and Apple are working to resolve this issue and will post more information to the article, below, when it becomes available.
 
In the meantime, we recommend you download the free Outlook for iOS client, available in the App Store. Alternatively, you can avoid updating to iOS 11 until the issue has been fixed.
Please click Additional Information to learn more.