Duo Universal Prompt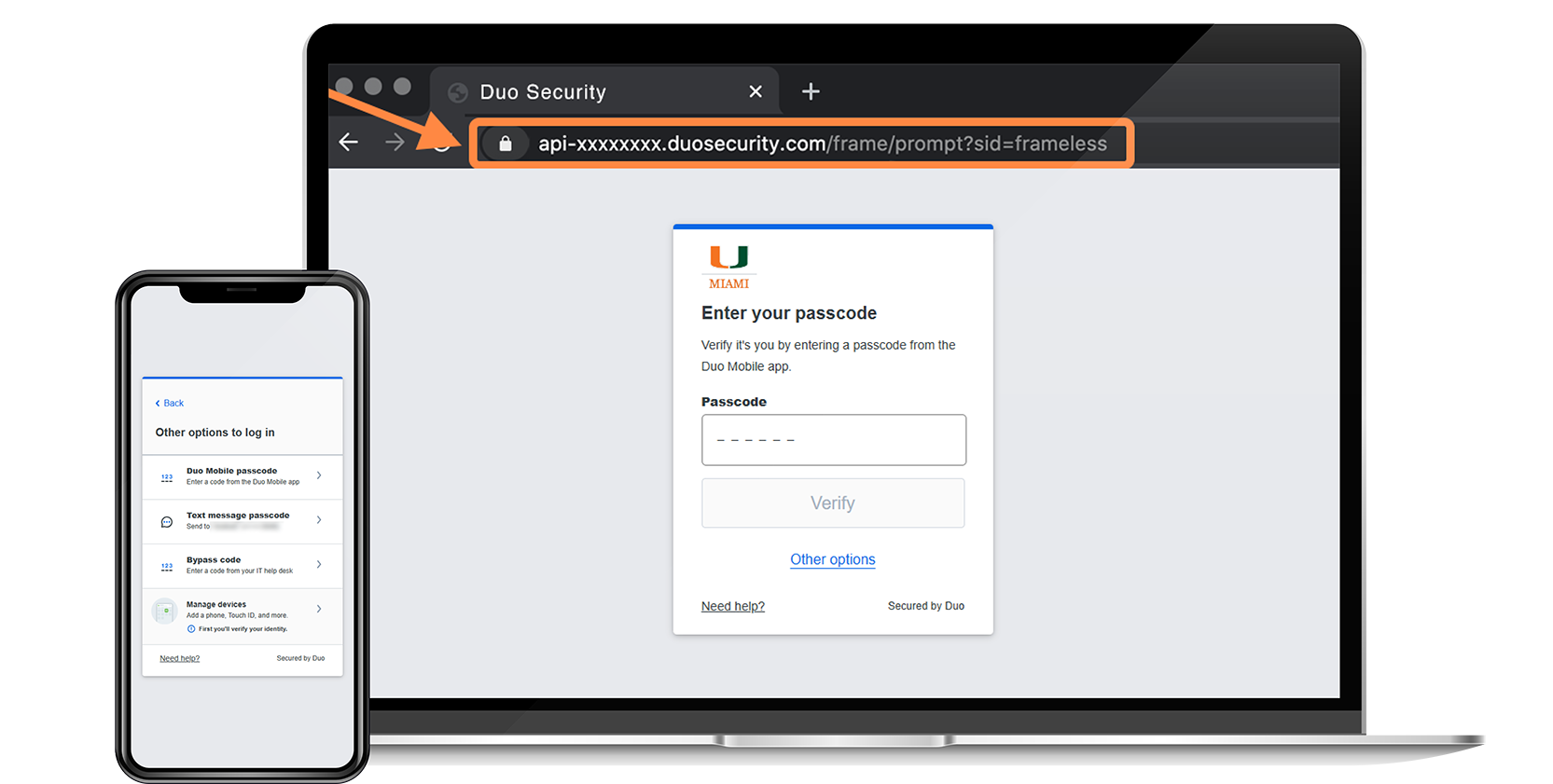 Introducing Duo's authentication experience, the Universal Prompt—the new multi-factor authentication (MFA) prompt at the University of Miami.

---
At the University of Miami, the University of Miami Health System, and the Miller School of Medicine, we prioritize the security of our systems and information. As technology evolves, so do the risks associated with unauthorized access and data breaches. It is necessary for us to proactively adapt and strengthen our security measures to protect our sensitive data, systems, and, most importantly, our users. To this end, we wanted to make you aware of important changes coming to our Duo multi-factor authentication (MFA) system.
What Is the Change?
Starting Thursday, January 11, 2024, at 11 p.m., if you use any UM Single Sign-On (UMSSO)-enabled applications like email, Blackboard, CaneLink, myUM, or Workday, you'll now encounter the Duo authentication prompt in a different way.
Instead of the Duo prompt appearing within the CaneID login page, it will now open in a dedicated authentication page hosted by Duo at duosecurity.com. This transition to Duo's Universal Prompt is mandated by Cisco, the makers of Duo.
While the look might be different, the Duo Universal Prompt still supports the same range of login options as before, ensuring your login experience remains reliable and secure.
Please note that the way users log in to access UChart or Citrix will not be affected by this change.
---
Below you'll find a comparison of logging in with the new Duo Universal Prompt and the current Duo prompt:
New Duo Universal Prompt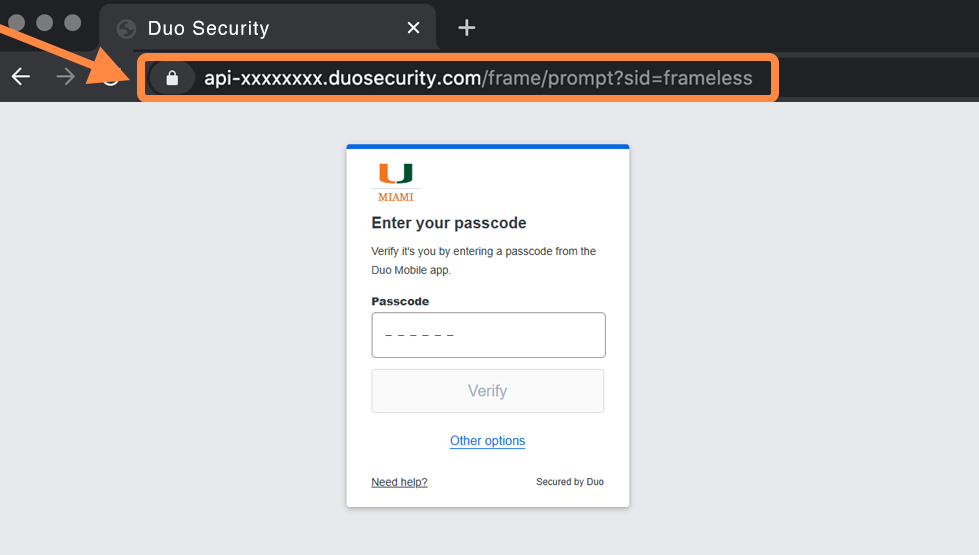 Current Duo Prompt
No Longer Available After January 11, 2024, at 11 p.m.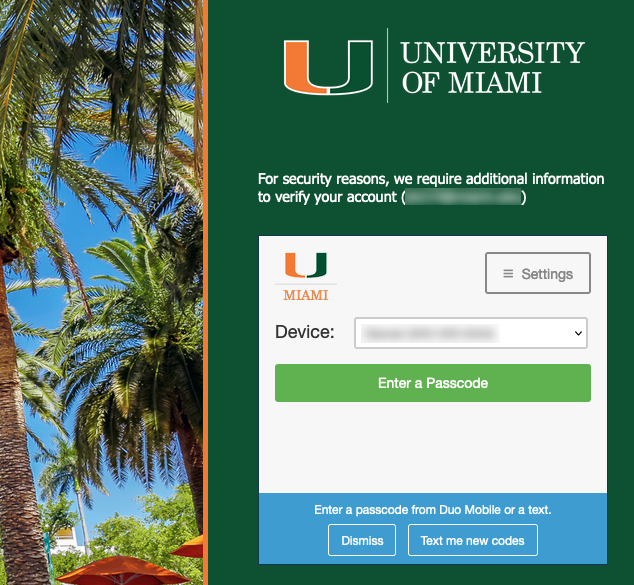 ---
Options to Authenticate
Upon arriving at the Duo Universal Prompt screen, you'll first have the option to enter a passcode generated from your Duo Mobile app (available via the App Store or Google Play).
If you prefer to use another authentication method, e.g., a text message passcode, click "Other options" and then select the preferred method to follow the prompts and authenticate.
Within the "Other options" screen, you'll also be able to manage your devices.
---
Resources and Support
To ensure a smooth transition, our IT Security team is providing comprehensive documentation on the upcoming change. We strongly encourage everyone to leverage the available resources found on this page, as well as our Duo MFA service page, and learn about the new authentication process.
If you have any questions, or if you need technical support, please contact the IT Service Desk – Coral Gables/Marine: 305-284-6565 or help@miami.edu; UHealth/MSOM: 305-243-5999 or help@med.miami.edu.