Archive: September 2016
New and Improved Features for Office 365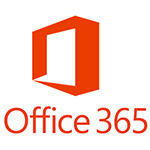 Learn more about Microsoft Office 365 features that are being added this year, and get links to additional content to help you take advantage of these improvements and additions.
---
Updates: September 2016
---
Office Lens Comes to Windows 10 and Adds Office 365 Support
September 15, 2016 - The new Universal Windows Office Lens app gives your Windows 10 PC, tablet, phone or even HoloLens scanning superpowers. Whether you need to share your latest ingenious napkin sketch or grab the text from a photo or screenshot in your pictures folder, Office Lens makes it simple to automatically crop and re-use your content in OneNote, Word or PowerPoint.
Once your content is captured and saved to OneDrive, it becomes searchable from your Windows PC through the power of Optical Character Recognition, so you'll never misplace a key idea again.
Office 365 and OneDrive for Business Support for Windows, Android, and iOS
With the latest updates for Office Lens for Windows 10, Android and iOS, you can securely save your scans to your work or school Office 365 accounts. Whether you're collaborating over OneNote, need an image on your OneDrive or need to re-create a document in Word, Office Lens brings your content securely to your Office 365 experience. Just sign in to Office Lens using your company, organization or school email address and capture to your heart's content. Your scans will benefit from the easy sharing and security afforded by Office 365.
---
Reminder: Removing Office for Mac 2011 from Office 365 Portal
September 13, 2016 - Office 2016 for Mac is the recommended version of Office for Mac and includes all the latest upgrades and new features. Beginning September 22, 2016, Office for Mac 2011 will no longer be available for installation from the Office 365 portal.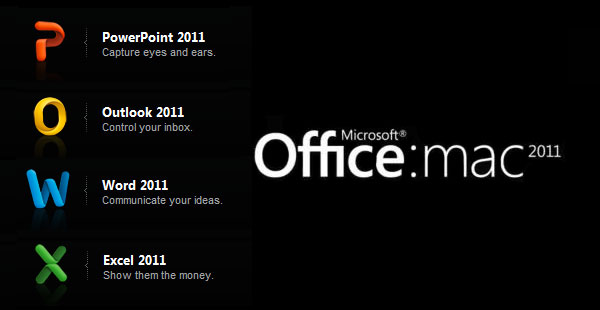 How Does This Affect Me?
Your users will no longer see Office for Mac 2011 as an option for download through the Office 365 portal. For users who already have Office for Mac 2011 installed, Microsoft will provide customer support and troubleshooting through October 10, 2017.
What Do I Need to Do to Prepare for This Change?
We recommend users install Office 2016 for Mac to have the latest and greatest features and support. To install Office 2016 on your Mac, in the Office 365 portal, go to Settings > Office 365 settings > Software. Note: To install Office 2016 for Mac, you must be running Mac OS X 10.10 or later. Please click Additional Information to access the Office 365 portal, and get Office 2016 for Mac.
---
Update: The SharePoint Site Contents Page
September 13, 2016 - The new SharePoint Online Site contents page has been redesigned to help site owners, members and visitors get an immediate view into the activities within the site, like site visits and trending content. Plus, it provides clearer access to add lists, document libraries, subsites and apps. It still offers all of the features you're used to if you've used the Site contents page before.
Note: If your Site Contents page doesn't look like this, don't worry! We're rolling out the new Site Contents page over the next few months, so if you don't have it yet, you'll see it soon.
Go to the Site Contents page:
Go to the site you want to see Site Contents for.

On the left side, click Site Contents. Or, go to Settings, and then Site Contents.
What You See on the New Site Contents Page
Site visits and Trending content: Now, you can easily view the number of visits to your site within a rolling 7-day period. You can also view trending content - the most popular content on your site - over a rolling 2-week period.
To drill into more details on Site visits, click the View report link at the top of the Site visits box. To see more content and numbers of views, click View report link at the top of the Trending content box. You'll see a report like this:
---
Football Season is Here! Outlook Helps You Track the Games That Matter
September 8, 2016 - Football season has started, and that means warming up the grill, pulling out the jersey and having friends over for the big day. But keeping track of the games you care about can be challenging. With over 100 college teams, 32 pro teams and a host of bowls, playoffs and championships, staying on top of the season can be tough. Outlook and Bing make it easy.
In August, we announced Interesting calendars in Outlook on the web to help track a range of events, and we've got you covered for football. Whether it's your college alma mater, the pro team you've followed since you were a kid or key games in your fantasy league, it's easy to stay on top of the action simply by adding all the games for your favorite teams to your calendar.
To add your team's schedule to your Outlook.com or Office 365 calendar simply:
Log in to Outlook on the web.
View your calendar and then click Add calendar.
Select Interesting calendar.
Select Sports, the sport category and then your favorite team.
From your inbox, display your calendar, select Interesting calendar and go from there.
Once added, your events are synced across all your devices and automatically updated if there is a change in the schedule. There's a lot of football between now and January—we want you to know when your team is playing next.
---
Exclusive: Microsoft Working on Skype Teams, Its Own Slack Competitor
September 6, 2016 - It was recently reported that Microsoft wanted to buy Slack for $8 billion. Slack, for those unfamiliar, is a messaging app for teams that's been getting quite popular recently. Now, Microsoft is working on a direct Slack competitor under the Skype brand, according to people familiar with the matter.
Meet Skype Teams
Skype Teams is going to be Microsoft's take on messaging apps for teams. Skype Teams will include a lot of similar features which you'll find on Slack. For example, Skype Teams will allow you to chat in different groups within a team, also known as "channels". Additionally, users will be able to talk to each other via Direct Messages on Skype Teams.
Skype Teams will also feature Threaded Conversations, which is a major feature that's lacking on Slack. With Threaded Conversations, you can simply reply to a message on a channel by clicking on the reply button and anyone else can join the thread whenever they want — just like Facebook Comments, or Disqus Comments.
Microsoft, of course, isn't leaving out some of the core features of Skype on Skype Teams. Similar to Skype itself, teams will be able to make video calls in a channel or privately. To take this even further, the company is adding the ability to schedule online meetings, which can be quite useful for large teams.
Skype Teams will also allow users to share files, notes, etc. Now of course, these are some basic features which you'll expect almost all chatting apps in the modern age. But Skype Teams also works with other services to make the chatting experience even better, and we expect Microsoft will allow bots from its Bot Framework to work with Skype Teams. Lastly, the service will feature Office 365 integration (for things like PowerPoint, Word, etc), which is going to be a very useful feature for businesses who use Office 365.