Archive: November/December 2017
New and Improved Features for Office 365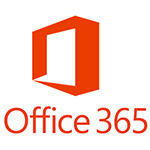 Learn more about Microsoft Office 365 features that are being added this year, and get links to additional content to help you take advantage of these improvements and additions.
---
Updates: November-December 2017
---
Microsoft OneDrive Recognized as a Forrester Wave Leader in Enterprise File Sync and Share
December 6, 2017 - Today, Forrester published their Wave report for Cloud Enterprise File Sync and Share, placing Microsoft OneDrive in the "Leaders" position. In addition to being positioned as a Leader, Microsoft was ranked highest in current offering and tied for second in strategy.
The Forrester report stated that "Microsoft offers comprehensive collaboration" and OneDrive "delivers workplace productivity, file sharing, and content management capabilities that are increasingly powered by cognitive content services." Forrester also made note of our adoption and deployment service, citing that "Microsoft helps clients migrate from on-premises systems with its FastTrack program; eligible customers can move files at no cost."
This recognition demonstrates our commitment to our customers by ensuring that OneDrive provides the best file sharing and collaboration capabilities, including:
Best with Office 365 — OneDrive is included with your Office 365 subscription and is the only solution that enables you to edit and co-author Office documents across browser, mobile, and desktop apps—along with intelligent discovery and insights powered by the Microsoft Graph.
Support for a broad range of file types — OneDrive can store any file type and, in addition to Office files, now can view over 270 file types, including Adobe Photoshop (PSD), Illustrator (AI), Acrobat (PDF), as well as video, 3D formats, and DICOM images.
Security and IT confidence — OneDrive leverages Microsoft security capabilities such as Data Loss Prevention (DLP), eDiscovery, Customer Key (BYOK), and data retention controls with consistent management across Office 365.
Deployment flexibility — Customers can choose their deployment model—cloud, hybrid, or on-premises. Customers moving to the cloud can leverage no-cost Microsoft FastTrack deployment, adoption, and migration services.
Cloud leadership and compliance — With 100+ global datacenters and Microsoft's global network edge — combined with compliance standards, including ISO 27001, AICPA SOC 1/2/3, FISMA, FedRAMP, FERPA, EU Model Clauses, and contractual commitments to the GDPR — we offer customers trusted enterprise-grade compliance and security.
Beyond today's great news from Forrester, at Microsoft Ignite, the OneDrive team shared over 100 new features delivered in the past year, including: Files On-Demand, secure external sharing without an MSA, file preview support for over 270 different file types, and updates to our highly rated mobile applications (4+ stars on both iOS and Android).
Every day more and more customers like Accenture, Lowe's, Rackspace, and DBS turn to OneDrive for secure file sharing and collaboration from anywhere, on any device. To learn more about how OneDrive can help you do more, visit our website.
---
New Feature: OneDrive for Business for iOS
November 30, 2017 - In Mid-December, we will be releasing a number of updates to OneDrive for Business for iOS. This update will include several new Office 365 features.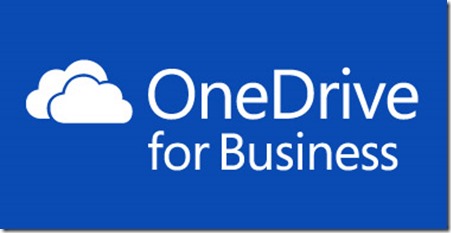 How does this affect me?
With these new features, you will be able to utilize:
Drag and drop support – You can drag files from other apps, such as iMessage, into your OneDrive, drag files out of your OneDrive to other apps, and drag files in between folders in OneDrive.
iOS Files app support – OneDrive integration with the Apple Files app allows you to access, upload, edit, and save your content to OneDrive or SharePoint from apps that support File app integration. You can also tag and favorite your OneDrive and SharePoint files from within the Files app.
Preview more file types in your OneDrive app – The OneDrive iOS app creates crisp thumbnails and supports large previews of over 130+ file types, including Adobe Photoshop and Illustrator, RAW, 3D objects, and high-precision DICOM. OneDrive lets you open, view, and share all of your files without leaving the app.
OneDrive redesigned to find the files that matter – The OneDrive for iOS app has been redesigned from the ground up with a new layout that uses your screen space more efficiently allowing you to find your files faster.
Universal links support – OneDrive for Business and SharePoint links to files or folders will now open directly in the OneDrive app.
---
Coming Soon: Office 365 App Launcher
November 7, 2017 - The new Office 365 app launcher is a personalized and simple way to help you open and switch between the apps you use most. Check out the video below for more information:
How does this affect me?

The apps you see in the new app launcher are still based on the licenses assigned to the University of Miami; however, the redesigned main view now emphasizes the most used applications across Office 365. It also highlights additional apps relevant to you. For example, teachers and students may see education-specific apps. This rollout is expected to complete early 2018.
With the new app launcher, your main view will include a default set of apps. After the first time you see the new launcher, apps in the main view will stay the same – unless you choose to customize your apps or an administrator adds/removes licenses. If you have difficulty finding an app, click "All apps" and search through the alphabetized list of apps available.