Access the UM Yammer Network Using Your CaneID and Password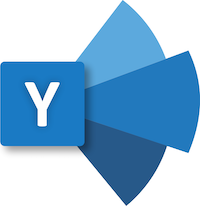 The University of Miami Yammer network is now accessible via Single Sign-On (SSO). Now, you'll use your CaneID and password to login at: yammer.com/miami.edu.
What You Need to Know:
Access the Yammer network using your UM CaneID username and password via the SSO portal. To be prompted for log in via SSO, enter your @miami.edu email address in Yammer's log in screen and you will be redirected to the CaneID log in portal (screengrab below for reference).
Access the new Yammer desktop application to get notifications and a full-feature experience for desktop users.
Yammer is a private social network that provides a simple way to collaborate, share knowledge, and engage everyone across the University. You can join Yammer groups organized by project or topic, and interact with colleagues and peers – from any location at any time.
If you have any questions, please contact the UMIT Service Desk at: (305) 284-6565 or help@miami.edu.
Thank you.