Vice President for Information Technology and Chief Information Officer (CIO)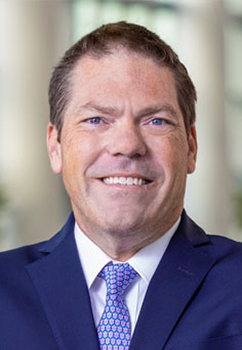 Brad Rohrer is the Vice President for Information Technology and Chief Information Officer (CIO) at the University of Miami (UM), ranked by U.S. News and World Report as one of the top research universities in the country. An accomplished information technology executive with a customer-first approach to IT, Brad is the leader responsible for providing strategic vision, coordination, and administrative oversight to the University's many innovative and technology-driven initiatives that enhance the academic and research experience across UM's 12 Schools and Colleges, the University of Miami Health System, and the Miller School of Medicine.
During his 24 years at UM, Brad has built an infrastructure network that has enabled successful academic, healthcare, research, and administrative business continuity on all campuses and remotely. He positioned UM as an early adopter of cloud computing and was the driving force to enable UM to become the first college campus in the United States to install AT&T's 5G+ and Multi-access Edge Compute technology, unlocking new scholarly pursuits.
A proud 'Cane, Brad earned his master's degree from the University and launched his career here as a Network Specialist in 1997. He advanced through the leadership ranks, serving as IT Manager, IT Director, and Executive Director of Medical Information Technology before being named the University's Associate Vice President and Deputy CIO in 2011. He has also admirably served as Interim CIO twice during his career at the U.
Brad earned his M.S. in Management of Technology from the University of Miami, and his B.S. in Criminology from Florida State University.