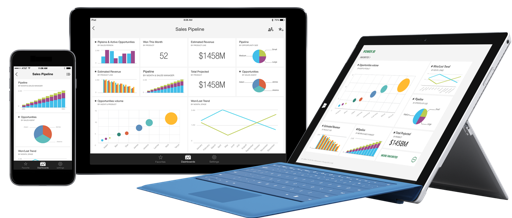 Microsoft's Power BI is a powerful data visualization and analysis tool that connects users to a broad range of data through easy-to-use dashboards, interactive reports, and compelling visualizations that bring data to life. To promote the use and understanding of this tool, UMIT—in collaboration with Microsoft—is offering a limited series of two-part virtual Power BI workshops. Upon completing the workshop, participants will also have an opportunity to attend an optional virtual hands-on session, using and analyzing your own data with our Microsoft expert facilitator.
Through this workshop, you will gain an overview of Power BI's desktop application and the accompanying cloud service. You will also learn how to use Power BI desktop* to connect to your operational data sources, transform them to meet your business requirements, produce data models, and develop highly visual and highly interactive reports and dashboards.
Ready to Register?
To register, login to ULearn (ulearn.miami.edu) and search for keywords: Microsoft Power BI Dashboard Training. Upon registering, an email notification will be sent immediately to confirm your registration. A second email will be sent 24 hours before the workshop start date with a pre-assessment survey for you to take prior to attending the class. This session will be delivered using Microsoft Teams (teams.microsoft.com).
Upcoming Dates
Virtual workshops will take place in back-to-back, two day sessions on:
May 13-14 from 10 a.m.-12 p.m.
June 9-10 from 1:30-3:30 p.m.
June 24-25 from 10 a.m.-12 p.m.
September 15-16 from 1:30-3:30 p.m.
November 4-5 from 10 a.m.-12 p.m.
---
Objectives
After completing this training, you will be able to:
Describe Power BI components and data sources
Describe shaping data to meet business requirements
Learn data transformation methods and modeling data
Learn different relationship models and data types
Learn how to publish data and reports to the cloud
Learn Power BI dashboards
Understand the several visualization possibilities and their typical real-world applications
---
Agenda
Day 1: Power BI Desktop and Cloud Service Overview

Prerequisites – None

Audience

: beginner or never used Power BI

Module 1

: Power BI overview

Module 2

: understanding data, importing data, and publishing dashboard demo

Day 2: Power BI Desktop and Cloud Service Hands-on

Prerequisites – Download and install Power BI desktop application for the best experience


Audience

: understand Power BI concepts from module 1 and module 2, or previous Power I experience

Module 3

: Power BI desktop walkthrough, creating reports/dashboards hands-on lesson

Module 4a

: publishing and sharing reports and dashboards hands-on lesson

Day 3: (Optional) Drop-in Lab

Prerequisites – Module 3 and/or Module 4a

Module 4b

: open session for interactive Q&A
---
Download Power BI
Click here to learn how to download and install the Power BI desktop application. For more information, review the Power BI Get Started Guide.
(*Note: if you're unable to install Power BI's desktop application on your computer, e.g., due to computer processing or space limitations, you will still be able to follow along the workshop sessions via the Power BI online portal: app.powerbi.com.)
---
If you have any questions, reach out to the UMIT Training team at: ittraining@miami.edu.